So, did you make your wish list? I placed my order yesterday! Now the waiting begins.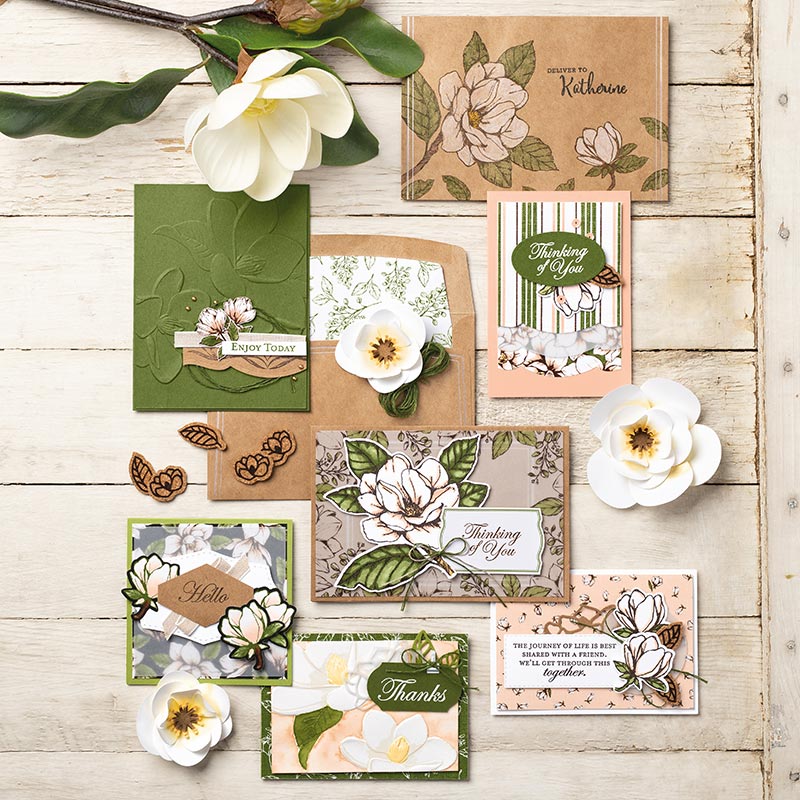 The Magnolia Suite is calling my name. Look at these samples! They are gorgeous. Love the subtle colors but yet they all manage to stand out together. Interesting how that all works out.
I'm going to be using this next week for my club. They are sure to love this Suite.
Until next time...Stampin' Always,
Cheryl, HomeStyle Stamper